Since October 2015, The Studios at MASS MoCA has hosted over 700 artists and writers from 22 countries for artist residencies of up to 8 weeks.
Hosted by MASS MoCA's Assets for Artists program, selected artists-in-residence receive private studio space on MASS MoCA's campus, housing across the street from the museum in newly renovated apartments, free access to the museum's galleries and partner institutions, shared use of printmaking and weaving equipment, optional financial and business coaching from Assets for Artists staff, and a daily group meal among a twelve-artist cohort of international peers.
The full-price residency fee is $650/week, but many participants receive need-based and merit-based financial aid. Select fellowships are listed on the Assets for Artist's financial aid page and change from season to season. There is no application fee.
The next deadline for the Studios at MASS MoCA will be July 8, 2021, for the Winter/Spring 2022 residency season. This application will open in early May 2021.
For full details on the residency facilities, opportunities, financial aid, and upcoming sessions, visit The Studios at MASS MoCA on Assets for Artists' website.
Ready to submit your application?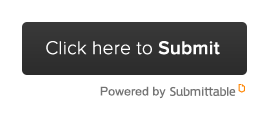 Questions? Email studios@massmoca.org.
Here's what artists are saying about their residency experience in The Studios
"My residency at The Studios at MASS MoCA was a very special time of exploration, learning, stimulation, and fun. You have an unbeatable combination there: good studio space, nice accommodations, great location, congenial number and mix of artists, gracious staff, and the unusual bonus of the visual resources of the world-class exhibitions of MASS MoCA right there. A fantastic mix." — Linda Stillman, New York
"I was very impressed with how the residency was managed. Responses to questions were always prompt and friendly. This was so valuable to me, especially traveling from a long distance. I was able to really look forward to and enjoy the whole experience because of how well the residency details were managed." — Jessica Bell, Vancouver
"Hospitality and administrative efforts were exceptional! I feel that the administrative team's generosity, depth, and kindness set the tone for a culture that carried over to the residents." — Brian Gillis, Eugene, Oregon
Current Artists-in-Residence
July – December 2020
Alicia Ehni (New York, NY)
Shane Smith (Portland, ME)
Simone Couto (New York, NY)
Ariel Freiberg Basson (Somerville, MA)
Peter Campbell (Beacon, NY)
Lu Chekowsky (Beacon, NY)
Skye Schirmer (Brooklyn, NY)
Lillian Tong (Brooklyn, NY)
Andrea Santos (Philadelphia, PA)
Amy Giese (Allston, MA)
Chris Hosea (Brooklyn, NY)
Aaron Terry (Philadelphia, PA)
David Greenwood (Brooklyn, NY)
Geoffrey Booras (Cambridge, MA)
Christian Schlegel (Germantown, NY)
Rachel Mannheimer (Germantown, NY)
Etty Yaniv (Alpine, NJ)
Skye Gilkerson (Brooklyn, NY)
Anna Kristensen (New York, NY)
Chase Hall (New York, NY)
Richard Pasquarelli (New York, NY)
Yves Pasquarelli (New York, NY)
Juleen Eun Sun Johnson (Belchertown, MA)
Margot Stage (Eastham, MA)
Mary Bucci McCoy (Beverley, MA)
Susan Calza (Montpelier, VT)
Kathy Sirico (Brooklyn, NY)
Ariel Lewiton (Arlington, MA)
Talia Levitt (Brooklyn, NY)
B. Chehayeb (Brookline, TX)
Gonzalo Reyes Rodriguez (Chicago, IL)
Rodrigo Lara (Chicago, IL)
Click here to join our email list. Keep an eye on our Facebook and Instagram for announcements.
The Studios at MASS MoCA receives support from the Barr Foundation.